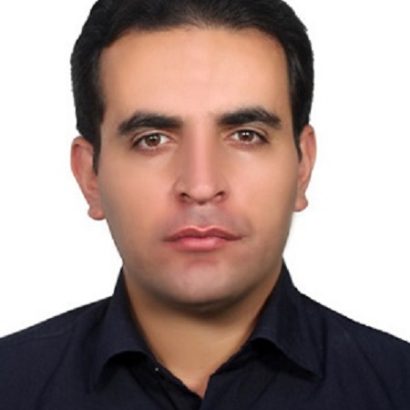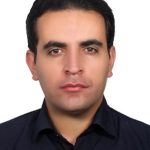 About Candidate
I am Nategh Naderi, a civil engineering graduate with building orientation, looking for a dynamic career position to demonstrate my abilities as well as expand my experience and knowledge for personal and professional growth.
With comprehensive knowledge in the fields of implementation and supervision of water supply and wastewater collection networks, concrete tanks, metal and concrete structures, architectural design of buildings, drawing executive plans with AutoCAD, presenting status and meters, complete mastery of office and AutoCAD, strong ability to learn new and required software as well as the ability to implement and manage development projects, I am a suitable option for the company. Personality traits include honesty in speech and action, tireless work, rational risk-taking, high interaction with colleagues, high morale in teamwork and self-confidence that are effective in any work and responsibility. A very strong ability to solve math problems and find multiple solutions to any problem is a special strength of mine which a small percentage of people have (someone who knows math knows everything) and I possess the second place in the high school math Olympiad of the city and the ability will definitely be useful for the company.
In previous work experience, I gained experiences such as hydraulic analysis, management of water and sewage companies, analysis and optimization in water engineering, risk analysis and uncertainty in water engineering, providing a plan to reduce costs and increase company revenue, field work and collection of GIS data that could be useful in advancing your company's goals.
In order to provide more details of all past activities, including job and educational background, my resume is attached to this cover letter, and should you require more documents and information, please do not hesitate to contact me.
I appreciate your time and attention.
Location
Education
B
Bachelor of Civil Engineering
2003 – 2006
Kermanshah Technical College of Engineering
Work & Experience
C
County manager
December 9, 2023 - December 9, 2023
Water and Sewerage Company
• Management and organization of human, financial and installation resources of the city water and sewage company, including: 85 officials, contractual, company and volume employees - 8 billion rials monthly budget - 42 pumping stations, 11 wells, 620 km of water transmission and distribution network , 24000 cubic meters of reservoir - 180 km of wastewater collection and transmission network, 2 units of wastewater treatment plant - 1 unit of water treatment plant - 5 active contractor companies • Fair distribution of drinking water in 5 cities and 33 villages in the city • Estimation of water supply projects in cities and villages of the city • Monitoring the performance of executive contractors and operation at the city level
C
County Manager
December 9, 2023 - December 9, 2023
Rural Water and Sewerage Company
• Management and organization of human, financial and installation resources of the city rural water and sewage company, including: 53 officials, contractual, company and volume employees - monthly income of the office 50 to 80 million Tomans - about 500 km of drinking water distribution and transmission network, 32 stations Pumping, one well, 85 springs • Fair distribution of drinking water in 180 villages in the city • Estimation of water supply projects in the villages of the city • Monitoring the performance of executive contractors and operation at the city level
W
Water and Sewerage Executive Expert
December 9, 2023 - December 9, 2023
Rural Water and Sewerage Company
• Supervising the implementation of water supply projects, drilling wells and company buildings in 31 villages in the city (piping - construction of a reservoir - improvement of a spring - digging a well - construction of a pumping station - sewage collection network - construction of a treatment plant) • Preparing minutes and meters of executive work • Check the status of contractors • Supervise the work of the city's juicers • Check the status of contractors • Performing the duties of an executive expert in the previous paragraph