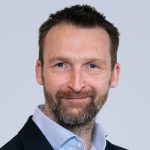 About Candidate
Over a 25-year career, Paul has been fortunate enough to work with great clients like Disney, Tesco, BBC, John Lewis Partnership, and others. Through those engagements, he has witnessed the challenges that businesses have in designing, developing, and launching new digital products. Paul helps owners, founders, CTOs, and heads of businesses deliver bespoke software that meets their needs, de-risks their exposure to uncertainty in change, and maximizes return on investment as quickly as possible.
Location
Education
B
Bachelor of Science Degree with Hons in Computer Science
1992 - 1996
Oxford Brookes University - Oxford, United Kingdom
Work & Experience
P
Project Manager
August 15, 2007 - April 8, 2009
Managed Waterfall and Agile software development projects for global clients and web application products for internal and external clients. Recovered a failing project to deliver an affiliate-tracking platform, reducing costs by 50% in the UK market worth $5 billion and improving revenue strategies. Worked for the Latitude product within the group of an insurance business, specifically Columbus Direct, a loyalty product sold to financial and insurance clients to offer loyalty and reward benefits. Delivered numerous client projects based on bespoke loyalty solutions, including a scalable RESTful API back-end, a responsive web front-end, and an iOS mobile app.
P
Led a solution delivery to enhance and support a massively multiplayer online (MMO) game, including the new channel implementation. Built a project team and managed relationships with internal and external teams while producing mobile apps and communication plans. Delivered the first mobile initiative for a popular MMO game that subsequently made the top ten on the iTunes Store in various markets. Improved studio processes with PMO best practices, which resulted in clear visibility for capacity planning and cross-project efficiencies.
S
Senior Agile Project Manager
Managed a £2.3 million budget to deliver multiple agile projects for a key strategic loyalty software product and its delivery to global clients. Led three agile teams to deliver a core product, mobile apps, and APIs within a pre-defined roadmap and two client implementations into a live service. Managed up to 20 developers, business analysts, quality assurance, UI/IA designers, technical architects, and product owners globally. Delivered numerous client projects based on bespoke loyalty solutions, including a scalable RESTful API back end, a responsive web front end, and an iOS mobile app. Sustained agile and PMP principles across projects, in addition to scrum and Kanban, to achieve a high level of quality output.
S
Senior Agile Project Manager
Served as the project manager and scrum master for the Mobile Centre of Excellence (MCoE) to support Tesco Grocery and Digital ClubCard apps. Supported the engineering teams in India to deliver mobile technology innovation and gain proof of concept approval for production. Assigned to build and lead a new team of engineers, including developers and solution architects, to create apps with Xamarin (C# framework). Set up, led, and managed a team of eight developers in the UK (five new hires) and India.
A
Served as the technical lead for a £1.7 million digital platform project incorporating web, iOS, and Android apps as part of a wider £20 million print loyalty program. Embedded agile best practices across project teams using coaching to develop full-stack digital products using Scrum, Kanban, XP, and lean techniques. Delivered multiple concurrent projects end-to-end within a wider program portfolio, including Java, Salesforce, microservices, and Cordova stack. Delivered MVP iOS and Android apps to market and met print deadlines.
P
Took responsibility for driving product improvements through the retail media and discovery funnels of the shopping experience. Implemented Algolia search for three online stores increasing product discovery by 8x. Implemented Criteo for retail media placements and supplier brand room initiatives as part of a €26 million marketing program.
Awards
P
Project Management Professional (PMP)
2010
Project Management Institute (PMI) Certificate
C
Certified Scrum Master
2010
Scrum Alliance